We, Agro Resource Co. Ltd., are a private limited company that came into existence initially in the year 1983 but later was re-established in the year 2009. Our company is registered with Board of Investment under the Ministry of Industries, Bangladesh. We began our journey as a Manufacturer, Supplier, Wholesaler, Distributor, Importer & Exporter and are pleased to inform that we have achieved a respectable position. The products offered by us include Buffalo Horn Plate, Shell Button, Buffalo Horn Plate, Coconut Shell , Crushed Bone, Crushed Hooves, Bone Meal, Raw Materials Of Organic Fertilizer and many more.
The best quality raw materials like wood, coconut shell, river Shell etc., are utilized by us for making these products and after attaining the finished products we again sort them before export. Our company is managed by Md. Nazrul Islam, our managing director under whose vigilance and guidance we perform every corporate activity. Our company has also received TRACE registration from European Authorities and AQSIQ registration from China for export approval of products like Halal Cattle Crushed Bones.
Our Infrastructure Facility
To carry out every activity from manufacturing till packaging with complete smoothness and precision we have backed ourselves with sophisticated infrastructure facilities. Our factory that is sprawling over a capacious area comprises separate packaging, quality testing, packaging and storeroom departments. Moreover, the departments are facilitated with high tech machinery and also safety equipments for workers and products safety. The logistics facility is taken by a team of reliable logistics agents.
Why Are We Better?
Ever since our company inception we have been considered better than any other business enterprise and this is because of the following highlighting reasons:
Products are checked before dispatch
Business dealings are fair and ethical
Consignments are delivered on time
Cost of products are reasonable
World-wide distribution network is large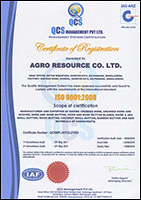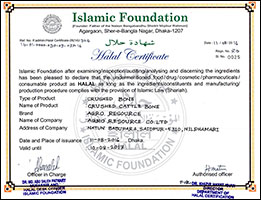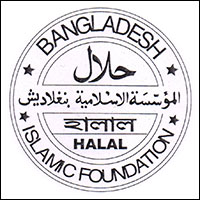 Read More